Check out today's Zone Preps Playbook!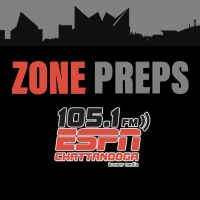 Basketball region championship match-ups are taking shape in the TSSAA, and the GHSA Elite 8 begins tonight as well.
In Tennessee there was plenty of activity on the local hoops front last night, as the TSSAA boys' region quarterfinals wrapped up (3 games were rescheduled to Monday because of flooding), and the girls' determined who will be playing in region championships.
Region 3-2A girls' action saw top-ranked Meigs County take down Red Bank 81-54, and in the other semifinal game, McMinn Central defeated Signal Mountain 57-41. Meigs and McMinn Central both clinched spots in the state sectionals with their wins, and will play for the region title on Wednesday.
The Bradley Central Bearettes took down Cookeville 55-38 to advance to the Region 3-3A Championship. Jamaryn Blair lead the way with 17 points. Bradley will now get a chance to avenge their loss from earlier this season to Stone Memorial, who they'll play for the region title Wednesday.
Tonight for the boys', Cleveland and East Hamilton have a chance to clinch a spot in the state sectionals (and region 3-3A title game). The Blue Raiders tipoff with White County at 6pm, and East Hamilton follows at 7:45pm vs. Stone Memorial.
Also tonight, we'll be assured of at least one local team making the state sectionals in 2A, as three teams are in the 3-2A semis. Brainerd plays Sweetwater at 6pm, then Howard and Tyner go at it afterwards at 7:45pm.
In Georgia, Christian Heritage gets back to work as they host North Cobb Christian at 6pm in the GHSA Class A-Private Elite 8. A win would advance them to the Final Four at the University of North Georgia on March 2nd.
Last Night's Full Scoreboard
TSSAA Boys
Region 2-1A Quarterfinals
Harriman 72, Copper Basin 45
Region 4-2A Quarterfinals
Upperman 59, Bledsoe County 25
Region 3-3A Quarterfinals
White County 53, Bradley Central 50
TSSAA Girls

Region 3-1A Semifinals
Clay County 60, Whitwell 42
Region 3-2A Semifinals
Meigs County 81, Red Bank 54
McMinn Central 57, Signal Mountain 41

Region 3-3A Semifinals
Bradley Central 55, Cookeville 38
Stone Memorial 60, East Hamilton 39
Games coming up this week
Region 3-2A Girls Championship
Meigs County vs. McMinn Central
Date/Time: Wednesday, Feb. 27th at 7:00pm
Region 3-3A Girls Championship
Bradley Central vs. Stone Memorial
Date/Time: Wednesday, Feb. 27th at 7:00pm
GHSA Girls Basketball State Playoffs – Elite 8
Class AAAA
Carver-Columbus at Heritage
Date/Time: Wednesday, Feb. 27th at 6pm
DII-AA Boys State Semifinals
Baylor (22-5) vs. Brentwood Academy (24-6)
Date/Time: Thursday, Feb. 28th at 1:30pm CST

Location: Lipscomb University – Nashville, TN
---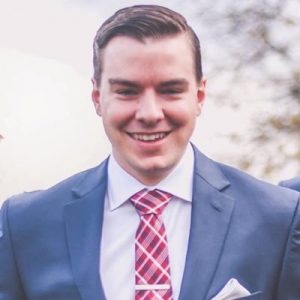 Written by Brooks Carter – Assistant Program Director and Zone Preps Host