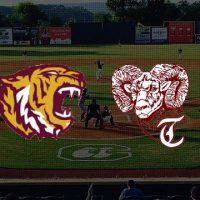 After a Howard High School baseball practice this past Monday, Chattanooga Lookouts President Rich Mozingo had a surprise for the team.
Rich Mozingo made the short trip down from the Riverfront to the Southside at Howard High School today for an exciting announcement. He revealed to the team that they would be playing their season debut against the Tyner Academy Rams at AT&T Field on March 12th.
Check out the video of his announcement to the team below.
You don't want to miss this event! Watch the President of the Chattanooga Lookouts make a surprise announcement to our team!

March 12 | 6:00 | Howard vs Tyner pic.twitter.com/VUKmeIcVWu

— Howard HS Baseball (@HowardHSBBChatt) February 26, 2019