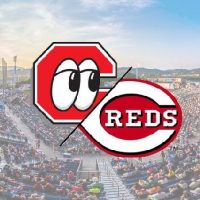 The Chattanooga Lookouts have reunited with their former parent organization, the Cincinnati Reds.
The Lookouts and Reds were previously affiliated with each other from 1988-2008. You can read the official press release here.
Eric Lee,  the Senior Director of International Operations for the Cincinnati Reds stopped by to join Press Row in-studio today. Listen to the podcast replay below.
https://soundcloud.com/user-222891908/press-row-podcast-925-eric-lee-of-the-cincinnati-reds