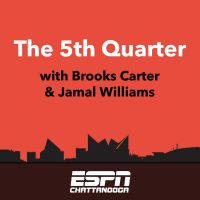 The 5th Quarter is back on ESPNChattanooga.com (with a new co-host)!
WDEF-TV News/Sports Anchor Jamal Williams has replaced former co-host Jill Jelnick. Jill is now a sports reporter in San Antonio, Texas.
On this week's show they discuss NBA Free Agency (aka LeBron watch), college football bowl projections, and a whole lot more.
Check it out below:
https://soundcloud.com/user-222891908/the-5th-quarter-wbrooks-carter-and-jamal-williams-season-2-episode-1