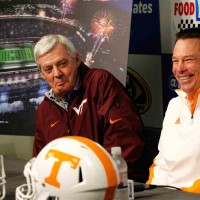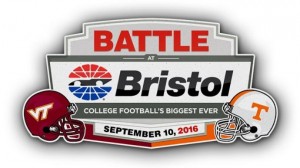 Legendary college football coach Frank Beamer joined Press Row on Thursday (9/8) to discuss the meeting of Virginia Tech and #17 Tennessee in the Pilot Flying J Battle at Bristol, which took place on Saturday night at Bristol Motor Speedway. After a fast start, fumbles began to plague the Hokies, and the Volunteers took advantage with a 45-24 victory.
Podcast (9/8) – Frank Beamer talks Battle at Bristol, Hokies and more on Press Row
Beamer, who tallied two hundred and thirty-eight victories over twenty-nine seasons with the Hokies, retired following a 7-6 campaign in 2015 with a 55-52 win over Tulsa in the Independence Bowl. At the time of his retirement, he was the winningest active head coach in Division 1 FBS with two hundred and eighty career victories.
Beamer now serves at special assistant to the athletic director, where he performs fundraising and other booster appearances for the football program and school.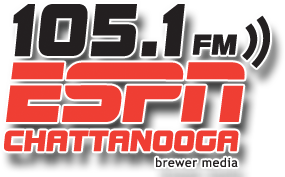 Photo Credit:

USA Today
The Washington Post
Johnson City Press