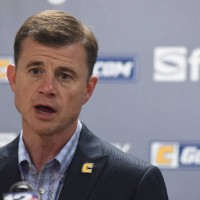 Tennessee state officials have given the University of Tennessee at Chattanooga the go-ahead to start the pre-planning process for an $18.5M football athletic training facility. The proposed project was approved through a unanimous vote by the five-member State Building Commission.
You can read more about the project here on TimesFreePress.com
On Monday, UTC athletic director David Blackburn joined Press Row on ESPN 105.1 The Zone to discuss the pre-planning process and other details surrounding the new football athletic training facility. You can listen the segment podcast using the audio player below.
UTC AD David Blackburn on Press Row
Monday, May 16