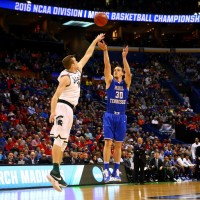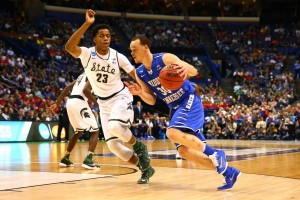 Baylor School graduate Reggie Upshaw of Chattanooga joined Press Row on Tuesday, just four days after he scored a team-high 21-points to lead the 15-seeded Blue Raiders of Middle Tennessee State to a shocking 90-81 upset win over 2-seeded Michigan State to advance to the Second Round of the NCAA Basketball Tournament. With the win, the Blue Raiders became the eighth No.15 seed to send a No.2 seed home packing since seeding began in 1985. The last No.15 over No.12 upset came in 2013 when Florida Gulf Coast knocked off Georgetown. FGCU then went on to beat No.7 seed San Diego State to advance to the Sweet 16. The Blue Raiders weren't as lucky. Syracuse bounced MTSU from the tournament in Second Round play on Sunday, but Middle Tennessee's memorable upset of Michigan State in the First Round will go down in the books as one of the best in tournament history.
The segment podcast is available below.
PODCAST (3/22) – Baylor School 13′ graduate Reggie Upshaw discusses Middle Tennessee's upset of Michigan State & more on Press Row.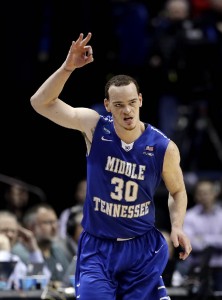 Photo Credit:
Associated Press
Chattanooga Times Free Press
New York Times
Newsday