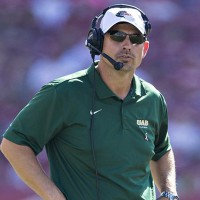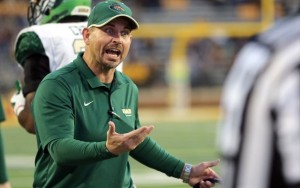 University of Alabama at Birmingham head football coach Bill Clark joined ESPN 105.1 The Zone during Press Row on Monday to talk about how he's rebuilding his program after a season-long hiatus in 2015.
The segment podcast is available at the audio player below.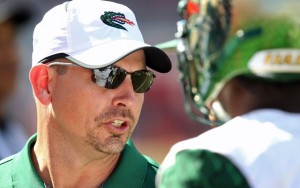 Bill Clark on Press Row
Monday, March 7
Clark led his team to a 6-6 record in 2014, but the program failed to receive a bowl bid following the regular season. It was UAB's first 6-win campaign since 2004, when the Blazers finished the season with a 7-5 record after a 59-40 loss to Hawaii in the Hawaii Bowl. The football program did not compete in 2015 after the school cut the football program due to financial reasons.
Last summer, UAB president Ray Watts announced that UAB would bring back football in 2017, which was made possible by private support through individuals in the business community.
"I am so excited that UAB Football will return to FBS competition in 2017," Clark said in a statement last summer. "Like our fans, I wanted to light the scoreboard much sooner, but doing it right is more important than doing it fast, and this was our best option. We want a program that is here to stay. We have to start by building a new, stronger foundation. We need to take our time to do it right, then we can compete for conference and bowl championships."