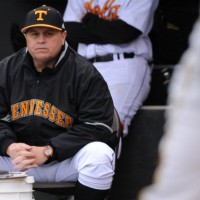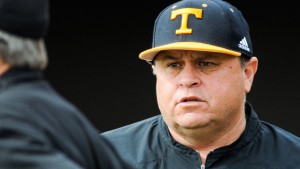 University of Tennessee head baseball coach Dave Serrano joined Press Row on Monday (2/15) to discuss the East-West Showdown that will take place this weekend at AT&T Field in Chattanooga.
The full segment is available at the audio player below.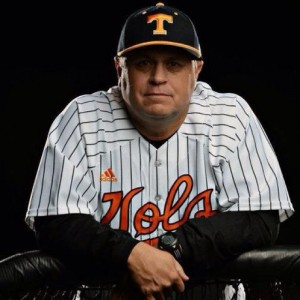 Dave Serrano on Press Row
Monday. February 15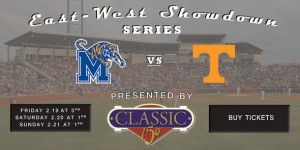 (Story originally published on www.Lookouts.com)
CHATTANOOGA, Tenn. – The East-West Showdown between the University of Tennessee and the University of Memphis at AT&T Field is next week!  Tickets for the opening weekend series begin at $6 and can be purchased at the Lookouts' ticket office, online or by phone at 423-267-4849. The three-game series opens on Friday, February 19 at 5:00 p.m. and will continue through the weekend with games beginning at 1:00 p.m. on both Saturday, February 20 and Sunday, February 21.
The East-West Showdown marks the first time Tennessee and Memphis will meet on the diamond since 2012 and their first three-game series against each other since 1981.  "I'm excited to take our program and open up our season at AT&T Field this year," said University of Tennessee Head Coach Dave Serrano.  "It will give our fans in the Chattanooga area a chance to come out and watch us play."
The Lookouts 2016 season begins on April 12 when the Lookouts face-off against the Jackson Generals at 6:15 p.m. at AT&T Field.
  Tickets for next season, including season tickets and mini plans, are now on sale.  For more information on how to secure your seats to the season's best games, call the Lookouts ticket office at 423-267-4TIX.