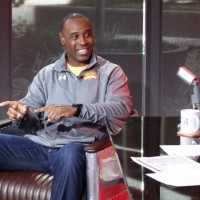 Charles Davis, college football and NFL analyst on FOX and the NFL Network, joined Press Row on Thursday on ESPN 105.1 The Zone. Topics included, Super Bowl 50 and Signing Day.
Davis earned All-American honors as a defensive back at the University of Tennessee. He played for the Volunteers from 1982-86.
You can listen to the segment below using the audio player.
Charles Davis on Press Row
Thursday, February 4