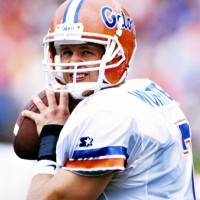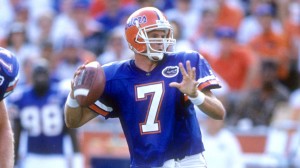 Danny Wuerffel on Press Row
Thursday, August 27th
-Gracie Blackburn
The first film, "Wuerffel's Way," is a documentary focused on the journey of former Florida quarterback Danny Wuerffel – from winning the Heisman Trophy and a national championship to spearheading the Desire Street Academy in New Orleans and leading recovery efforts for that community outreach program after the devastation of Hurricane Katrina ten years ago. A special premiere of the film is scheduled to air on ESPN on the eve of the tenth anniversary of Hurricane Katrina.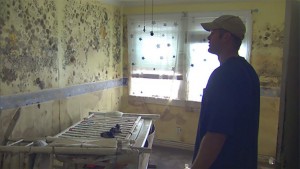 Photo provided by ESPN — Danny Wuerffel stands in the ruined nursery of his home in the Desire neighborhood in 2005. His home and the ministry were ruined by flooding that followed Hurricane Katrina.
Produced by ESPN Films – creator of the Peabody and Emmy Award-winning 30 for 30 series – the documentaries will debut on five consecutive Tuesday evenings throughout September at 9 p.m. ET/8 p.m. CT.
Tuesday, September 1 – "Wuerffel's Way presented by Chick-fil-A" (special premiere on ESPN, Friday, Aug. 28 at 7:30 p.m. ET)