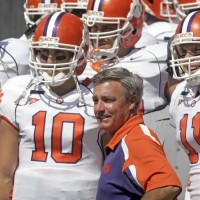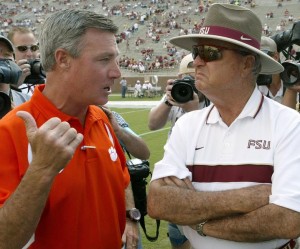 Former Clemson head football coach and current Fox Sports South college football analyst Tommy Bowden joined Press Row on Wednesday. During his visit on ESPN 105.1 The Zone, Bowden updated the listening audience on the status of his father, legendary Florida State football coach Bobby Bowden. The eldest of three Bowden sons went on to provide his predictions for the upcoming college football season. He answered a series of rapid-fire questions from Press Row hosts David Paschall and Jay Greeson to end the segment.
You can listen to the entire segment using the audio player below.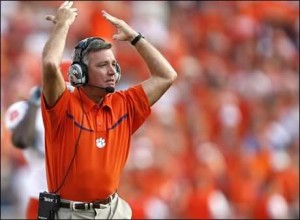 Tommy Bowden on Press Row
Wednesday, August 26th
Segment audio is property of ESPN 105.1 The Zone, Press Row and Brewer Media.