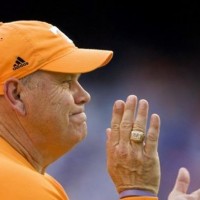 Former Tennessee head football coach Phillip Fulmer joined Press Row on Tuesday to talk about the high expectations swirling around the Volunteers as they prep for the start of the 2015 college football season. Fulmer, who began his second year co-hosting the Coach to Coach radio show last week alongside former Tennessee defensive coordinator Doug Matthews, thinks the Vols could have a 'real opportunity' with a win over Georgia on Oct. 10 at Neyland Stadium.
ESPN 105.1 The Zone is the exclusive home of the Coach to Coach radio show in Chattanooga and can be heard Friday evenings on the station at 6 p.m. The one-hour show will move to 6:15 p.m. in September.
You can listen to coach Fulmer's appearance on Press Row using the audio player below.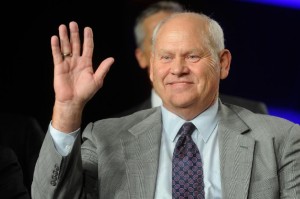 Phillip Fulmer on Press Row
Tuesday, August 11th
Segment audio is property of ESPN 105.1 The Zone, Press Row and Brewer Media Group.