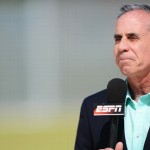 ESPN MLB analyst and reporter Tim Kurkjian joined Jay Greeson and David Paschall on Monday's edition of Press Row. Topics included the Braves, NL East, Byron Buxton's slow start at AA-Chattanooga and Kurjian's giggling fits on SVP & Russillo.
Listen to the segment using the audio player below.
Tim Kurkjian on Press Row
Monday, April 27th
Tim Kurkjian
Twitter: @Kurkjian_ESPN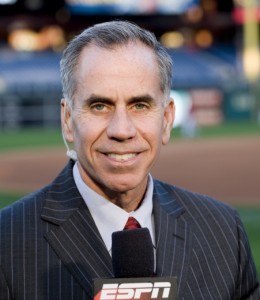 Tim Kurkjian joined ESPN in March 1998 as both a reporter for Baseball Tonight and a senior writer for ESPN The Magazine.
Kurkjian has an extensive background in covering baseball. He was a senior writer for Sports Illustrated from 1989-1997 as well as a reporter for CNN-SI from 1996-1997.
He began covering baseball as the Texas Rangers beat writer for the Dallas Morning News where he worked from 1981 to 1985. Kurkjian then covered the  Baltimore Orioles for the Baltimore Sun beginning in 1986 before moving on to Sports Illustrated in 1989.
His journalism career began with the Washington Star in 1978 following his graduation from the University of Maryland in the same year. He also worked briefly for the Baltimore News American in 1981 prior to covering the Rangers.
Credit: ESPN Media Zone